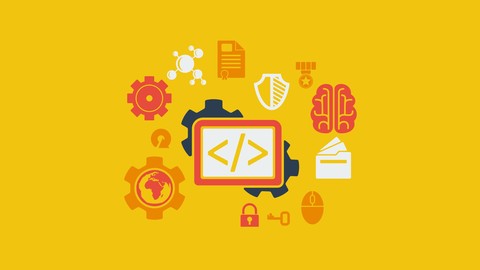 For a limited time, you can access my best-selling development courses for free on Skillshare!
You can also get 2 FREE months of Skillshare Premium to get access to over 25,000 classes!


The Complete Python Course: Beginner to Advanced!
If you want to get started programming in Python, you are going to LOVE this course! This course was designed to fully immerse you in the Python language, so it is great for both beginners and veteran programmers! Learn Python as we cover the basics of programming, advanced Python concepts, coding a calculator, essential modules, creating a "Final Fantasy-esque" RPG battle script, web scraping, PyMongo, WebPy development, Django web framework, GUI programming, data visualization, machine learning, and much more!
The Complete Front-End Web Development Course!
Learn front-end web development while working on projects ranging from a simple website, to a complete JavaScript based Google Chrome extension. We will cover HTML, CSS, JavaScript, jQuery and Boostrap.
The Complete Full-Stack JavaScript Course!
If you would like to master JavaScript and get started as a full-stack web developer, you are going to LOVE this course! Learn full-stack JavaScript development working on coding projects using ReactJS, NodeJS, LoopbackJS, Redux, Material-UI and socket programming.
Would you like to get a job in the field of IT? Do you want to become a Linux system administrator but don't know where to get started? In this course we will begin by covering the very basics of using the Linux  operating system and move on to the advanced system and networking skills necessary to become a Linux administrator!
Thank you for taking the time to read this and we hope you enjoy the courses! You can get access to all of my technology courses in the Forever Course Bundle!